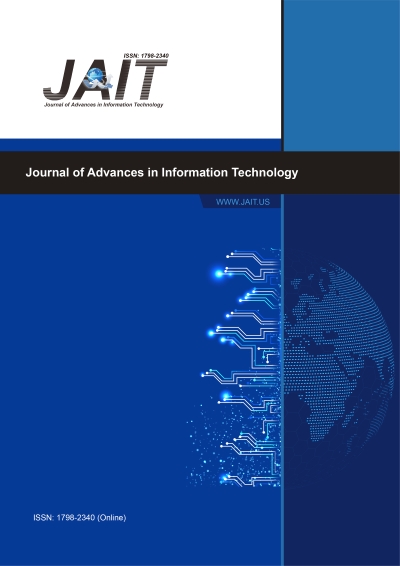 Journal of Advances in Information Technology
Welcome to the website of the
Journal of Advances in Information Technology
.
JAIT
is centered around the idea of new and emerging IT advancements geared towards finding solutions in tackling the problems and challenges that we face in the 21st century. This necessitates a forward-looking and multidisciplinary/convergent approach and aims at harnessing advances in computing and IT both to improve our everyday life in a multitude of ways and to meet the challenges of tomorrow. The published articles would immediately demonstrate 'useful' research. All papers will be blind reviewed and accepted papers will be published quarterly, which is available online (
open access
) and in printed version.
Important Notice:
JAIT
will only accept new submissions through
online submission system
.
Recently Published Papers
Meteorology Visibility Estimation by Using Multi-Support Vector Regression Method
Wai Lun Lo, Meimei Zhu, and Hong Fu
Meteorological visibility measures the transparency of the atmosphere or air and it provides important information for road, flight and sea transportation safety. Problem of pollution can also affect the visibility of a certain area. Measurement and estimation of visibility is a challenging and complex problem as visibility is affected by various factors such as dust, smoke, fog and haze. Traditional digital image-based approach for...[Read more]
ISSN: 1798-2340 (Online)
Editor-in-Chief: Prof. Dr. Yongsheng Gao
Associate Editor-in-Chief:
Prof. Jinan Fiaidhi, Prof Kin C. Yow
DOI: 10.12720/jait
Abstracting/Indexing: Scopus (Since 2020), EBSCO; Google Scholar; CrossRef; etc.
E-mail questions or comments to JAIT Editorial Office.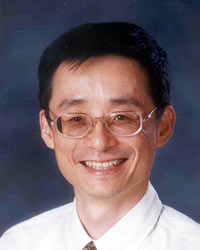 Prof. Dr. Yongsheng Gao
School of Engineering, Griffith University Nathan Campus, Australia
JAIT is intended to reflect new directions of research and report latest advances in information technology. [Read More]